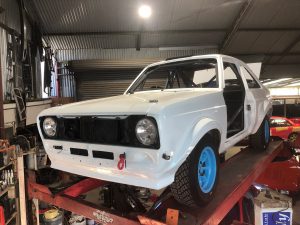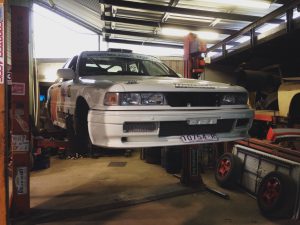 Sportsclassic specialise in Rally Preparation. Here is a small selection of images from some of the many the projects we have undertaken:
Rally Cars:
Here at sportsclassic we work on a number of various vehicles, these vehicles are professionally built/ maintained to last some of the most testing conditions at rally's and special stage events.
Here are a some of these Vehicles
Subaru Rally Cars:
We are currently building a Subaru GC8 555 replica for tarmac and targa rally events:
We prepare/maintain/build a number of other Subaru Rally Cars. A works Replica Legacy and a Possum Bourne Built GC8 are among this list. For any of your Rally needs, please don't hesitate to contact us.
Honda Rally Cars:
We are currently building and maintaining Honda's built for Gravel or Tarmac Rallying/racing.  The current cars we are involved with are the Honda Civic EG, Honda Civic EK Type R and Ep3 Type R. Below are a few images of these vehicles. For any Parts/and or enquiries please contact us.
Classic Rally Cars:
Below is a selection of Classic Rally Cars- both tarmac and gravel spec that we have/ and still do prepare and maintain. If you have a classic car and/ or are interested in what we do here at sportsclassic, please don't hesitate to contact our friendly team.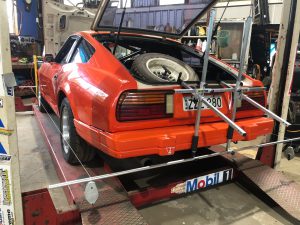 From Track car to Gravel Rally Ready:
Here at sportsclassic we have the ability to turn your every day street or track car into the rally car you have always wanted:
A client brought there NA Mx5 in recently to turn it into a Gravel Rally car, here are some progress photo's