Helping you get started!
Sportsclassic have been involved in the Motorsport industry for 30 plus years. If you are looking to get into the sport we can assist with all things Motorsport related.
Roll Cages:
From grass roots Motorsport through to competing at the highest level in Australia we can organise your Roll Cage to the spec you need.
Below are a few images of Cages professionally built for Rallying and Racing.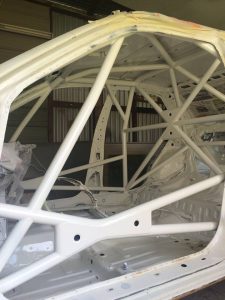 Race/ Rally Equipment:
We can help guide you to what equipment you may need depending on what level of Motorsport you wish to compete in or comply with. Please don't hesitate to contact us for any information.